23 October 2017
The international conference of the Society of economic geologists (SEG): September 18-20, Beijing (China)
On September 18-20, SEG international conference, "Ore deposits of Asia: China and Beyond", was held in Beijing (China). The Conference program included field trips (Jiadong gold province in China; Hisikari deposits in Japan; porphyry deposits in Northern Mongolia, etc.) and seminars (Porphyry copper, gold and molybdenum deposits; Uranium ore systems and their significance for prospecting and exploration; Endogenous sulfide deposits, etc.) prior to the conference (September 13-16) and after it (September 21-29). Other events included an exhibition of equipment, and presentation of mining companies and geological organizations.
During three days, 3 plenary, more than 143 oral and 235 poster presentations were made at the conference. The main thematic sessions were: Tectonics and metallogeny of Asia; New discoveries and prospecting potential of Asia; Orogenic gold deposits of Asia; Copper and iron oxide (IOCG) deposits; Igneous Ni-Cu-PGE deposits, etc. Presentations were made by top experts in ore deposit geology (R. Sillitoe, R. Goldfarb, N. Goryachev) and many others. The most discussed topics were the use of precision mineralogical, geochemical and isotopic data for deposit models construction and forecasting, geological and genetic model compilation for deposits of various profiles, the prospects of orogenic and epithermal gold, porphyry copper, copper-nickel, polymetallic and iron oxide deposits.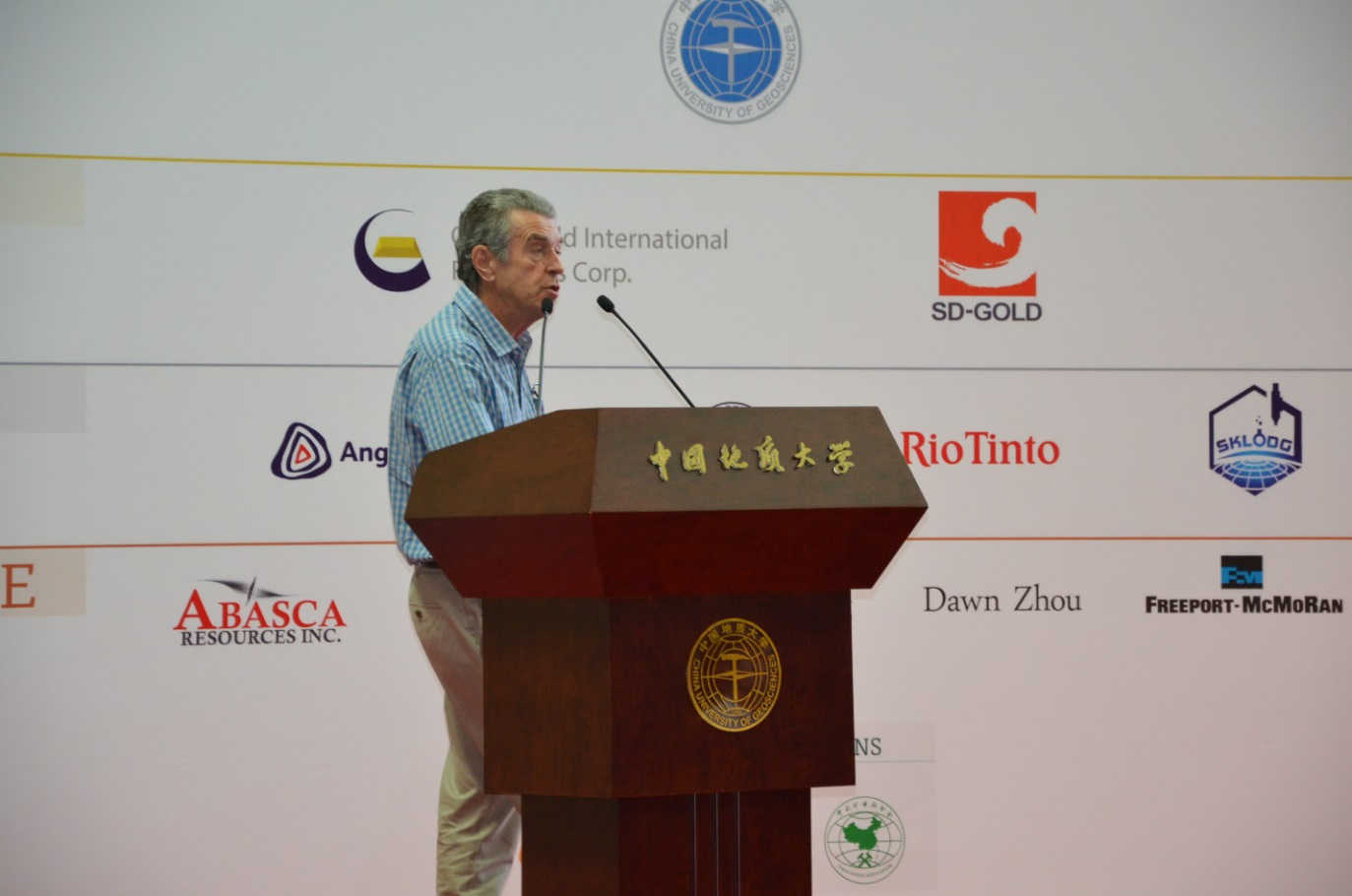 The Russian delegation included representatives of Rosnedra (FSUE TsNIGRI), Academy of Sciences (IGEM RAS, Moscow), IGV FEB RAS (Petropavlovsk-Kamchatsky), IGM SB RAS (Novosibirsk) and JSC Norilsk Nickel (Krasnoyarsk).
A.I. Chernykh, first Deputy Director of FSUE TsNIGRI, took part in the conference. During a geological tour in southeastern China, as part of an international group, he visited four gold deposits in the metallogenic province of Jiaodong (Jiaodong).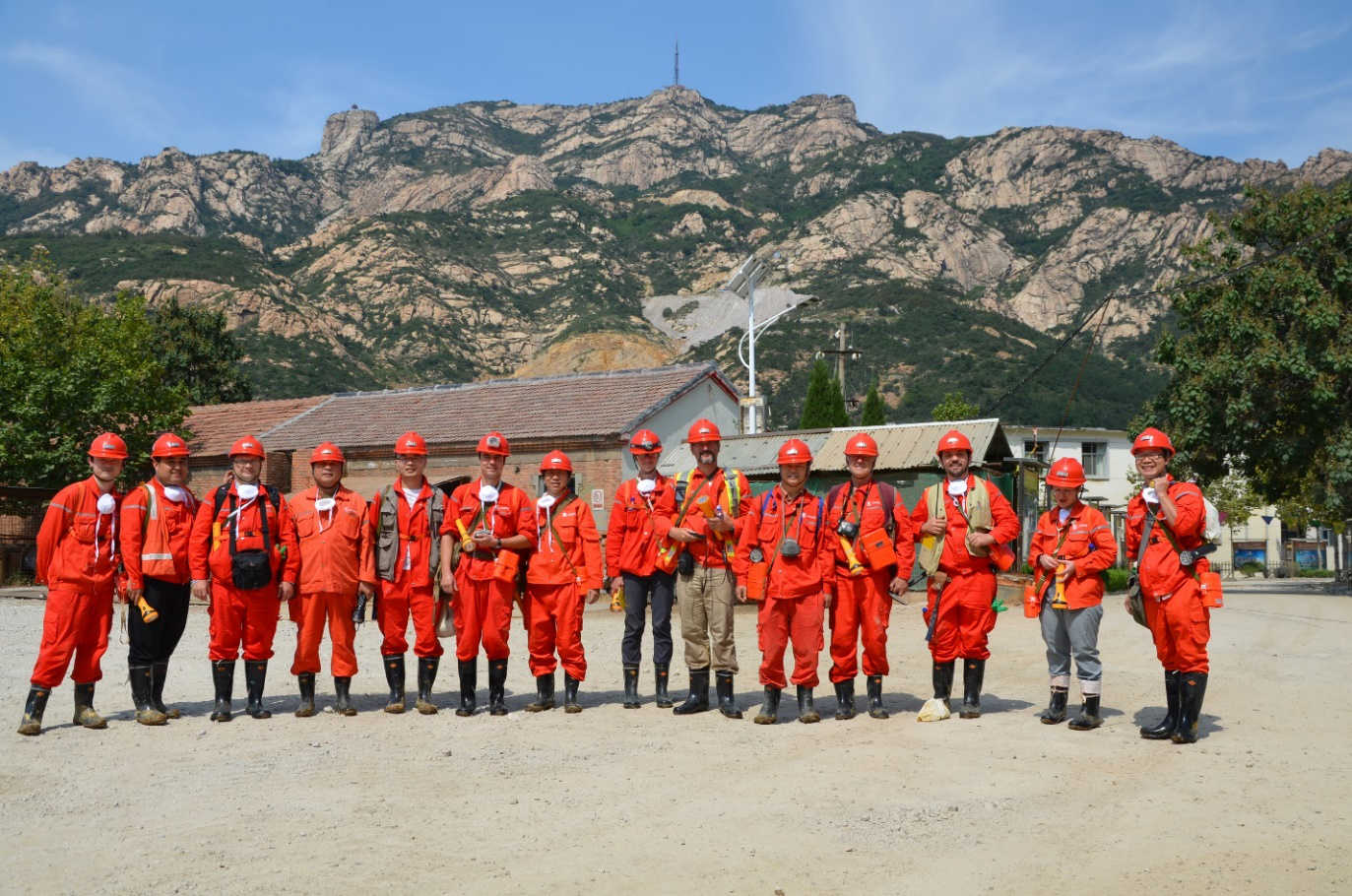 As part of the conference, A.I. Chernykh made a poster preentation co-authored with A.I. Ivanov, S.S. Vartanyan and V.V. Kuznetsov, "Results of gold mineralization study in the Altai-Sayany region (Russia) in 2006-2016 and exploration prospects".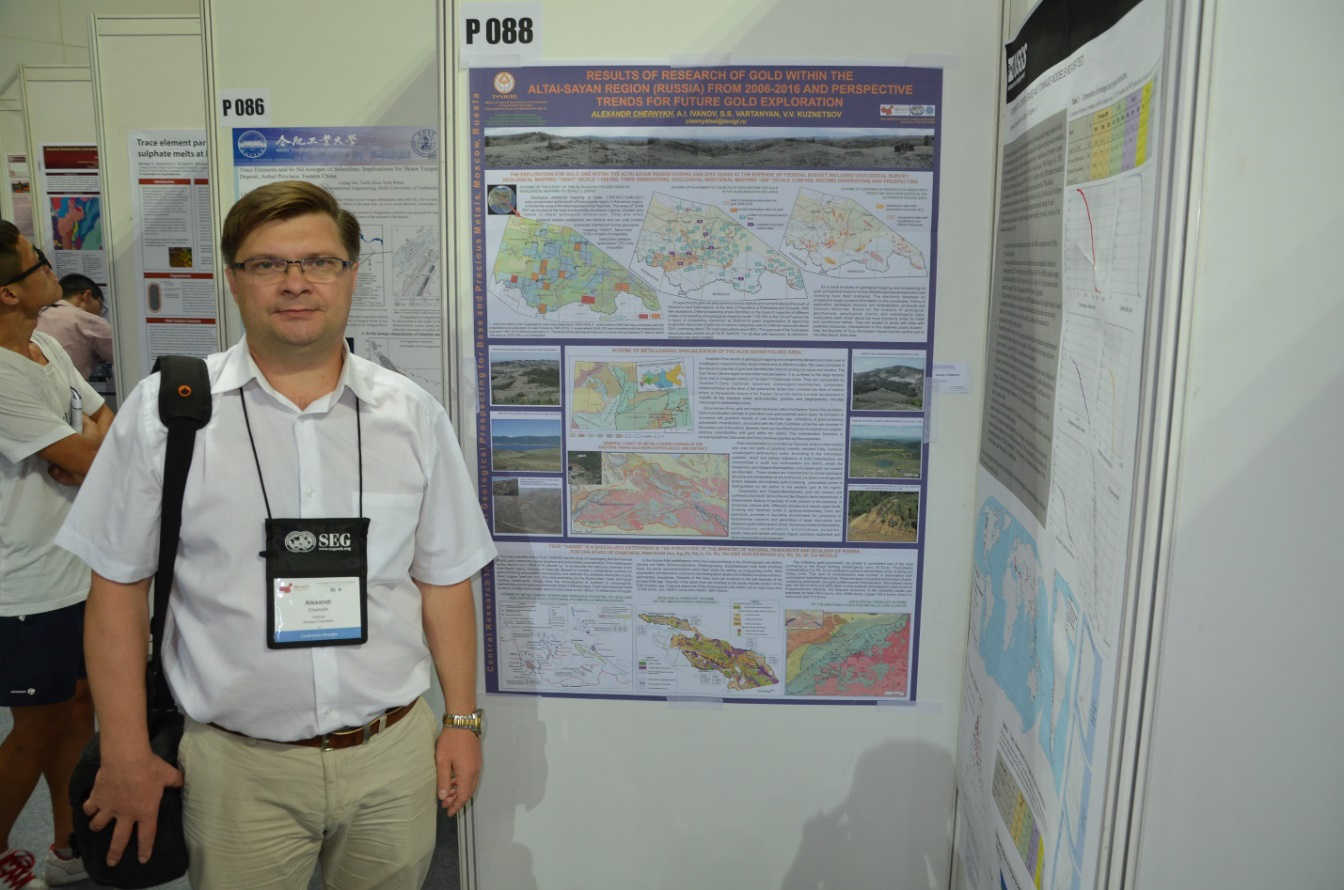 Conference materials (abstracts and presentations) are uploaded on the internal portal of FSUE TsNIGRI in the news page.