25 September 2019
FSBI TsNIGRI scientists take part in the International meeting, "Greater Altai – a unique rare metal-gold-polymetallic province of Central Asia»
On September 18, 2019, A.I. Chernykh, General Director of FSBI TsNIGRI, and V.V. Kuznetsov, head of the Department of base metals, made scientific presentations on the international project, "Greater Altai – a unique rare metal-gold-polymetallic province of Central Asia", in Almaty (Kazakhstan).
The working group heard nine presentations from various Russian and Kazakh organizations. TsNIGRI scientists have conducted research in Rudny Altai for more than half a century; they have extensive materials about the geological features of the region. TsNIGRI presentations, "Main results of metallogenic studies and prospecting for base and precious metals in Altai (Russia) in 2010-2019 and further work destinations" (ed.: A.I. Chernykh, T.V. Seravina, V.V. Kuznetsov, E.A. Naumov, O.V. Murzin and A. I. Zaitsev) and "Experience and prospecting results for 2009-2019 and the potential of identifying new pyrite-polymetallic deposits within Rudny Altai" (ed.: V.V. Kuznetsov and T.V. Seravina), were made.
The working group participants prepared the document, "Results and recommendations of the Greater Altai meeting" and decided to present it at the XXIII session of the intergovernmental Council for the CIS countries' subsurface exploration, use and protection on September 25, 2019; they also highlighted the need to intensify the Greater Altai project activities.
The next working group meeting related to the Greater Altai project will be held in FSBI TsNIGRI in April 2020.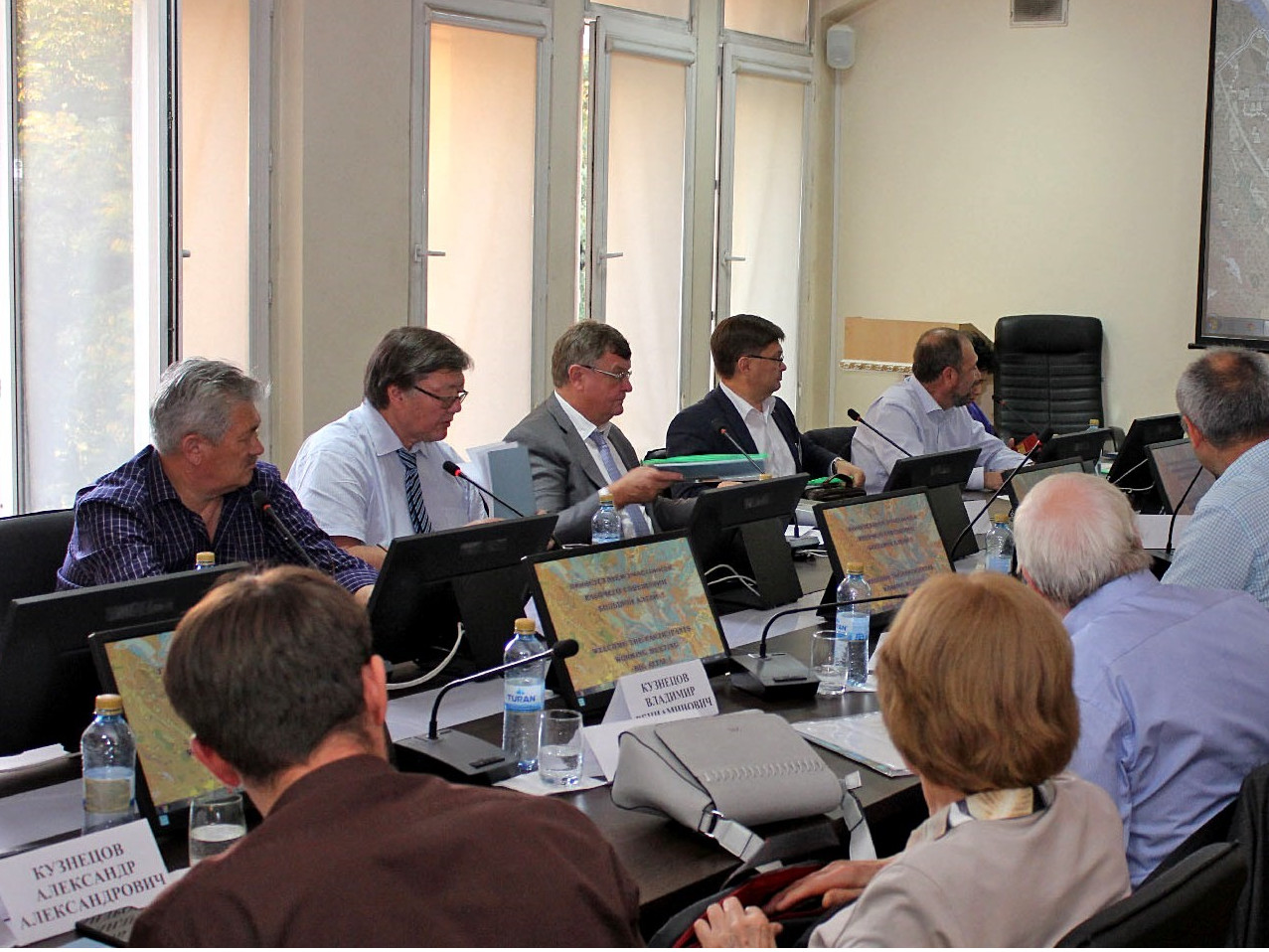 The Greater Altai meeting was organized by the Committee of Geology and Subsurface Use of the Ministry of Ecology, Geology and Natural Resources of the Republic of Kazakhstan, Federal Agency for Subsurface Use (Rosnedra) under the Ministry of Natural Resources and Ecology of the Russian Federation and the Academy of mineral resources of Kazakhstan. The meeting was attended by experts of 19 institutions including the Committee of Geology of the Republic of Kazakhstan, K.I. Satpayev Geoscience Institute, FSBI VSEGEI, etc.
The working group sought to determine the ways, technologies and study program for the Greater Altai. The issues discussed at the meeting included new metallogenic data, metallogenic potential of the Greater Altai and the potential discovery of new ore clusters and deposits; upgrading the information and technological support of deposit forecasting, prospecting and exploration; prospecting results within the Greater Altai over the past decade; new technologies for the best overall metal extraction from ores.
The attendants noted that the most important recommendations of the conference relating to the information, scientific and methodical, and technological support of the Greater Altai subsurface assessment were not completely implemented due to the lack of funding and work coordination as part of specific geological projects.