02 December 2019
FSBI TsNIGRI participates in Rosnedra Scientific and Technical Council meeting
On November 19, 2019, Rosnedra Scientific and Technical Council (STC) meeting was held; Rosnedra preliminary work results for 2019 and objectives for 2020 were reviewed there. The meeting was chaired by S.A. Aksenov, acting Deputy Minister of Natural Resources and Environment of the Russian Federation and Head of Rosnedra.
Deputy heads of Rosnedra reported on the work results in the areas supervised by them. A.I. Chernykh, General Director of FGBI TsNIGRI, made a presentation "Trends of mining companies' geological exploration focused on gold reserves and resources growth in 2017-2019".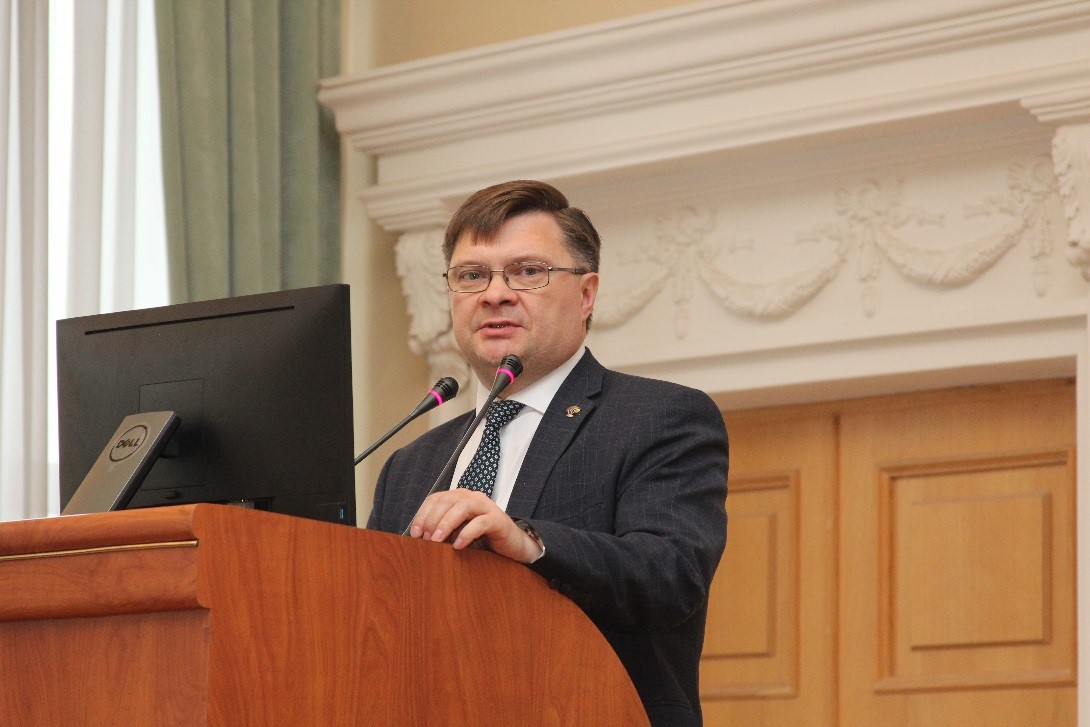 In addition, presentations on relevant subsurface use issues were made by D.B. Arakcheev, General Director of FSBI Rosgeolfond; P.N. Melnikov, General Director of FSBI VNIGNI; and D.L. Nikishin, Deputy General Director for Legal Affairs of FSI Rosgeolexpertiza.
STC meeting included the award ceremony for honored industry workers. A.I. Ivanov, Scientific Director of FSBI TsNIGRI, was awarded a presidential diploma for his labor achievements and long-term diligence.