04 March 2020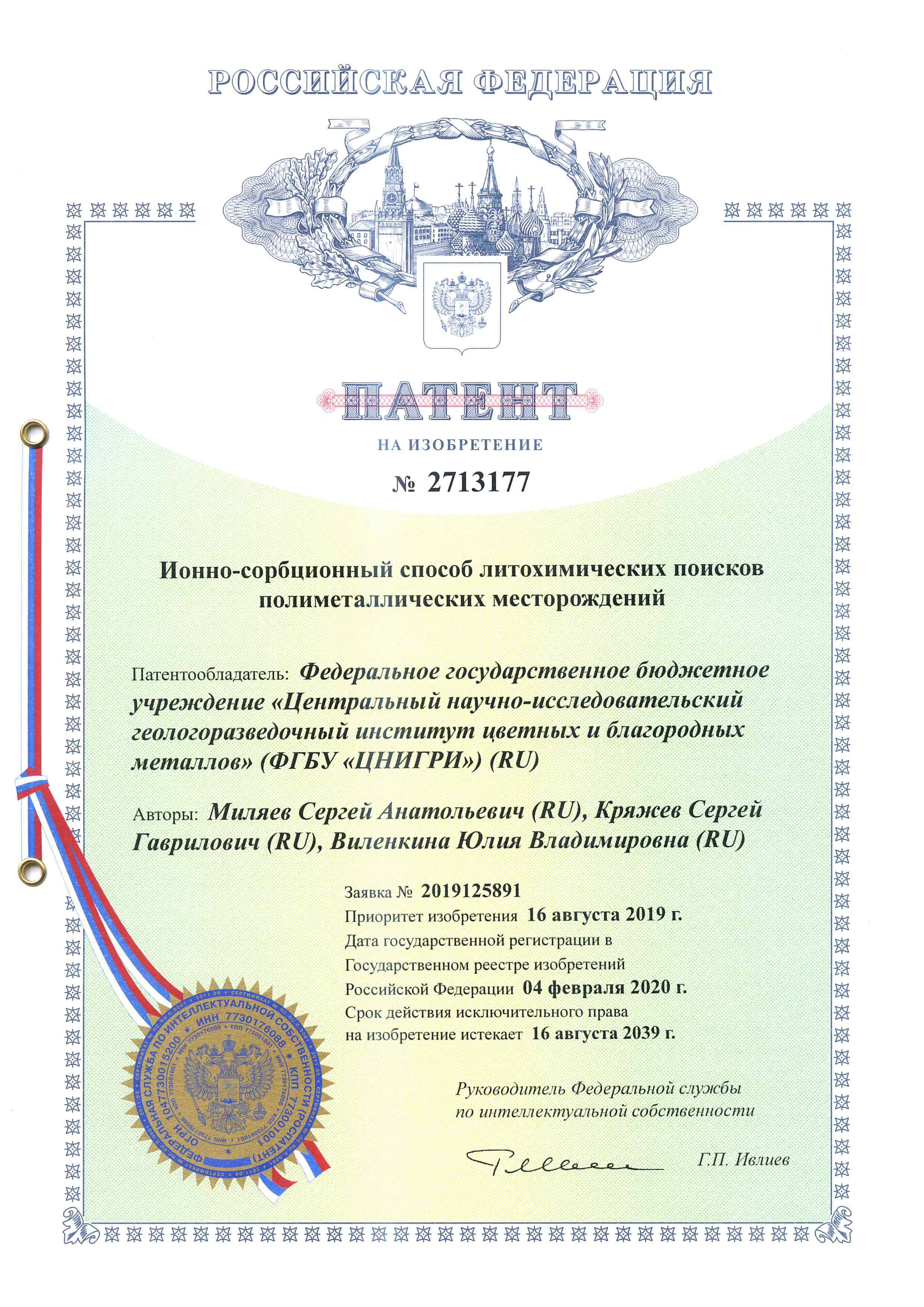 TsNIGRI takes out a patent
FSBI TsNIGRI took out a patent for "Ion-sorption method for polymetallic deposit lithochemical prospecting"
Invention priority: August 16, 2019
Invention authors: S.A. Milyaev, S.G. Kryazhev and Yu.V. Vilenkina
The invention relates to methods for partial phase analysis of nitric acid extracts prepared from soil samples and can be used in prospecting for mineral deposits, particularly, lead, zinc and copper. The ion-sorption method was tested in prospecting for southern Siberia concealed polymetallic deposits.