13 April 2020
FSBI TsNIGRI takes the necessary steps to prevent the spread of COVID-19
On March 20, 2020, TsNIGRI established an operational headquarters (OH) to combat the spread of COVID-19; it is headed by A.I. Chernykh, General Director. The headquarters activities include organizing and implementing a set of measures to ensure the sanitary and epidemiological safety of employees, telecommuting, compliance with security standards, fire safety, etc.
During OH work, a number of steps were taken to implement the decrees of the President, the mayor of Moscow and Rosnedra orders. The institute conducts temperature monitoring of employees, provides antiseptic products and face masks, proper disinfection and cleaning, recirculating lamps are used, social distance is kept, etc. Since March 24, employees older than 60 have been moved to telecommuting. As required by city-wide self-isolation, the institute's employees have been at home since March 30, for a period of paid days off, and some of them work remotely.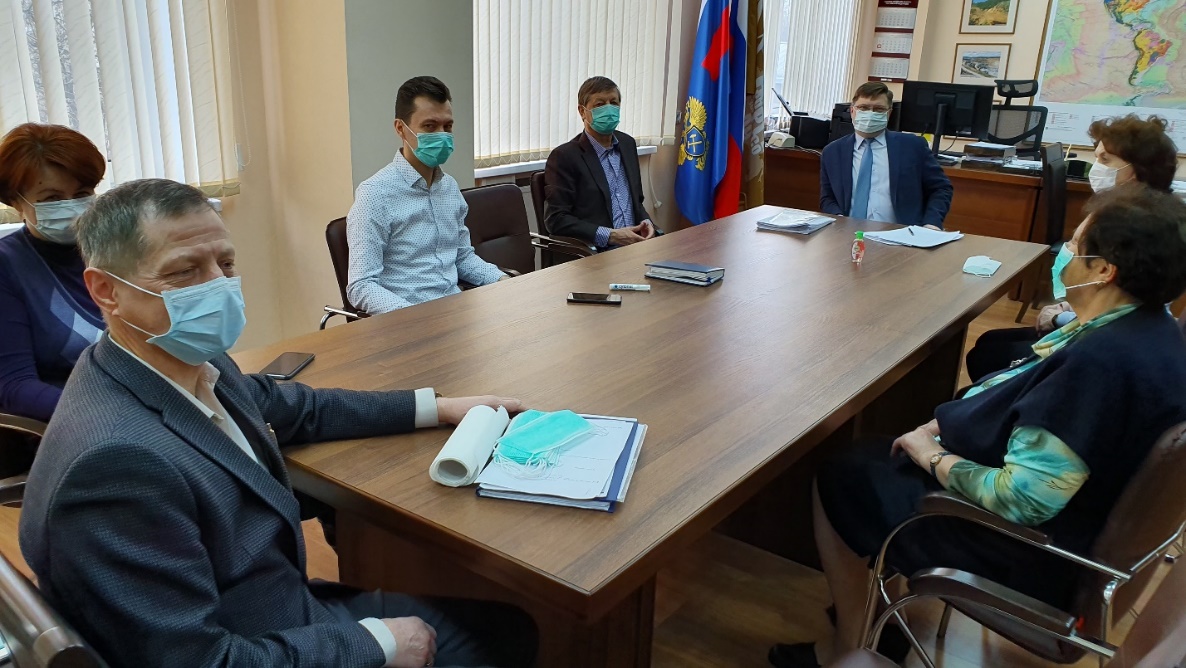 In accordance with Rosnedra Order No. 142, the requirements of Rospotrebnadzor and the FSBI TsNIGRI General Director Order No. 24, the institute building was disinfected on April 10, 2020 in order to prevent the spread of COVID-19. Special tools were used to clean hallways, corridors, rooms, furniture, staircases, etc. For disinfection, a specialized certified company was engaged.