12 May 2020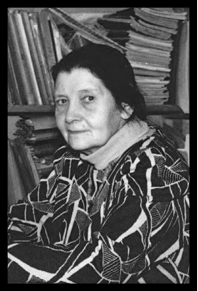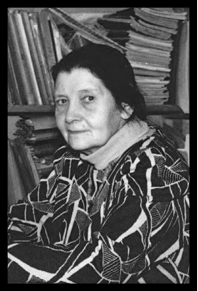 L.A. Nikolaeva, top expert of the Russian native gold research community, passes away
(24.02.1926–11.05.2020)
On May 11, 2020, L.A. Nikolaeva, Honored scientist of the Russian Federation, defender of the besieged Leningrad, a top expert of the national community for native gold study, passed away.
L.A. Nikolaeva belongs to the generation of Soviet geologists who established the national gold mineral base, which is among the world's largest. Her passing is an unspeakable loss.
In 1950, she graduated from the Moscow Geological Prospecting Institute and joined NIGRIZoloto-TsNIGRI where she spent her entire scientific life, 60 years of fruitful research.
Continuing native gold study launched in NIGRIZoloto by N. Petrovskaya, an outstanding scientist, L.A. Nikolaeva pioneered in a new scientific area, native gold typomorphism use in gold deposit forecasting, prospecting and assessment. She developed unique research methods that are now widely used in the study and development of primary and alluvial deposits of the Lena gold region, Buryatia, the Urals, Yakutia, the Far East and Central Asia, a number of gold deposits in Bulgaria, Cuba, Americas, Africa, Mongolia and Afghanistan, as well as in forensic practice.
L.A. Nikolaeva founded a special community of mineralogists; they are experts in native gold typomorphism. She has raised many highly skilled researchers: her students work in Yakutia, the Irkutsk region, northeastern Russia, Uzbekistan, Australia and Canada.
L.A. Nikolaeva led extensive efforts to create a unique data bank of native gold typomorphic features from 1,500 placers. The material collected by its research team formed the basis of the map, "Exogenous gold and platinum potential of the Russian Federation", which was awarded the Russian government award for achievements in science and technology in 2000.
L.A. Nikolaeva has published over 180 scientific papers including six monographs focused on addressing the problem of native gold typomorphism. Together with her followers and students, she compiled the atlas, "Native gold of Russian ore and placer deposits" (published twice, in 2003 and 2015), which summarizes a huge amount of material on gold mineralogy of major deposits. She played a key role in issuing the guidelines, "Typomorphism of native gold" (2003) and "Study of native gold in forensic research" (2002). A great popularizer of scientific knowledge, L.A. Nikolaeva was able to vividly and fascinatingly tell about her research: features of native gold shape, internal structure and particle composition were found to be helpful deposit prospecting. Her favorite work provided much for the book, "What gold particles tell about" (1990), intended for various people interested in the subject..
L.A. Nikolayeva was awarded the titles "Honorary subsurface explorer" and "Excellent subsurface explorer", special medals, badges, VDNKh diplomas and industry certificates.
She was a highly cultured, modest, responsive and friendly person, her talents varied. Poems written by L.A. Nikolayeva for the anniversaries of her colleagues and TsNIGRI holiday dates were included in "Tsnigriada" poetry collection, which became a kind of chronicle of eight decades of our institute life. Every page of this book reflects her shrewd eyes, wonderful sense of humor, sadness, smile and invariably very warm attitude to people.
The memory of L.A. Nikolaeva will always live in our hearts.
We express our deep condolences to all her relatives and friends.
Directorate, Academic Council, trade Union Committee, TsNIGRI staff.
The staff of Diamond and Precious Metals Geology Institute SB RAS expresses its deep condolences to the family and friends on the death of L.A. Nikolaeva.