INFERRED RESOURCES ESTIMATION AND APPROVAL
As part of Rosnedra federal program, TsNIGRI is engaged in expert assessment and approval of the Rusian diamond, precious and base metal deposit inferred resources irrespective of subsurface stock.
This work is accomplished by TsNIGRI Scientific Council's Subsection of inferred resource expertise and approval.
The approval procedure involves validation of inferred resource estimate and its compliance with regulatory and methodical documents in subsurface use.
Inferred resource approval procedure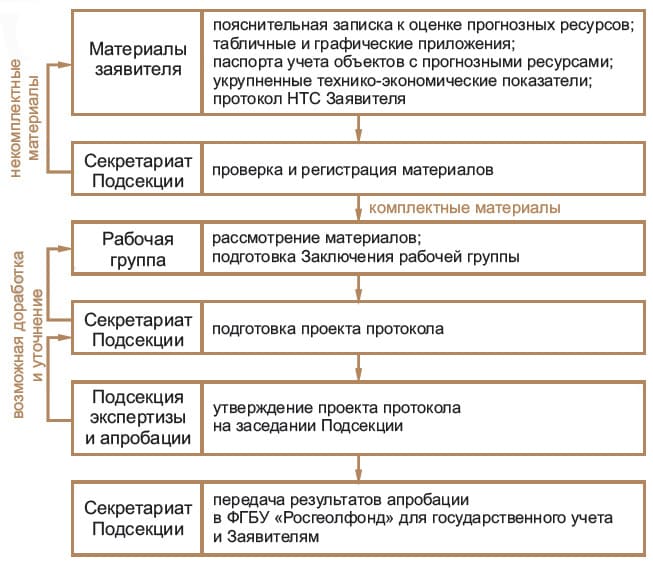 The final step of inferred resource approval is a report by TsNIGRI work group as well as approval protocol containing expert conclusions and recommendations for key issues such as exploration methods, validity of author forecasts, and issues of geological and economic inferred resource estimate.
TsNIGRI decisions on inferred resource approval are subject to governmental accounting and supplement the data on the Russian mineral base as needed for government planning, licensing, etc.
Several dozen deposit inferred resources are approved annually, with about 10-15% of them approved at subsurface users' requests.
LOCATION OF DEPOSITS SUBJECT TO INFERRED RESOURCE APPROVAL IN 2018